Skip to Main Content
It looks like you're using Internet Explorer 11 or older. This website works best with modern browsers such as the latest versions of Chrome, Firefox, Safari, and Edge. If you continue with this browser, you may see unexpected results.
Software
RefWorks
RefWorks is a web-based bibliographic management tool that helps you to
create your own personal database of references
import references from library catalogues or online databases
organize and manage your references using folders for different topics or projects
generate in-text citation and bibliographies in a variety of citation styles
access your references from any computer connected to Internet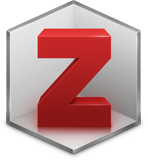 Zotero
Zotero is a free, easy-to-use tool to help you collect, organize, cite, and share your research sources.
Zotero helps you organize your research any way you want. You can sort items into collections and tag them with keywords. Or create saved searches that automatically fill with relevant materials as you work.
Zotero instantly creates references and bibliographies for any text editor, and directly inside Word and LibreOffice. With support for over 8,000 citation styles, you can format your work to match any style guide or publication.
Zotero can optionally synchronize your data across devices, keeping your notes, files, and bibliographic records seamlessly up to date. If you decide to sync, you can also always access your research from any web browser.
Databases
Designed to help users develop their writing and professional research skills, APA Style CENTRAL combines sophisticated learning and teaching tools, advanced writing and content management technology, and full integration of APA's best-selling Publication Manual of the American Psychological Association® to create an unparalleled web-based suite of integrated services and tools.